Why hello there! It's been a while (sorry about that)…
It's been a pretty busy summer. A great summer, but a busy one.
Even so, I did make some time for writing! However, I stepped away from the Reborn series for the latter part of the summer to work on a different project. I spent much of the summer revamping an old young adult sci-fi (with some romance) novel I'd written awhile ago to get it ready for Pitch Wars.
What is Pitch Wars, you ask? You can get the deets on author Brenda Drake's web site, but it's basically a contest to try to win a mentor (usually an editor or previously published author) that will help you further revise and polish up your manuscript. Later in the fall, there's an agent showcase where you can pitch your newly revised manuscript to agents.
To enter, you need a completed middle grade, young/new adult, or adult novel. You start by submitting a query letter and the first chapter of your manuscript to four mentors of your choosing. There are different mentors for each of the three categories, and before the submission period there's a blog hop during which each mentor describes what genres they're interested (or not interested) in mentoring.
I gave it a try this year and didn't get a mentor…but that's okay. I'm remaining optimistic. 😉 If anything, I got to see what the contest was all about and may try again next year with a different manuscript. There were around 3000 entries this year and about 180 mentors, I think (I don't remember the exact stats), so competition was fierce. Plus, now I have a manuscript I can fiddle around with more. I may try to query agents and small publishers with this one first. If that doesn't work out, I'll consider self-publishing it.
But now I'll get back to other writing projects/ideas as well. This summer I also joined a few professional organizations to up my networking game, including Romance Writers of America and Pennwriters. I've been meeting some great people through them so far. I have a few author friends I keep in touch with online, but it's nice to have some real life author acquaintances, too. The writing life, as you can imagine, can be a pretty solitary existence, so it's super important to take that extra step to network with other writers and potential readers.
I'll have to check back in with my writing/publishing plans for fall because…I don't know what they are yet.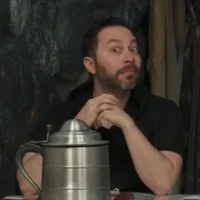 It might be fun to post another short story for Halloween, though, like I did two years ago with the short that eventually become my novella Revenge. But we'll see!